2nd June 2021
Month 3 – The Music Video Is Released On YouTube.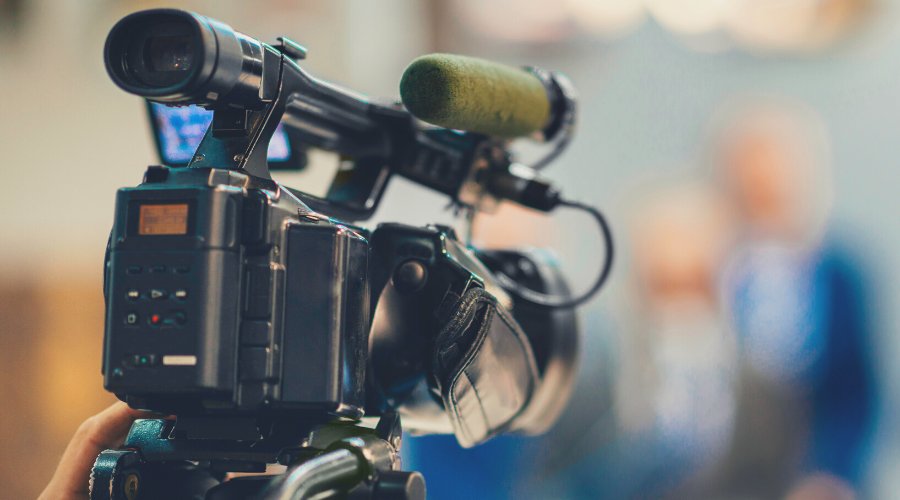 Pure-Horse have a vision, and that vision is a music video that demands attention. This music video will be unignorable. It will be a piece of art that offices will have to buy a water cooler for in order for staff to stand around it and discuss said video. It will be a video that will break the internet quicker than a Kim Kardashian Instagram post where she's doing something aggressively banal, but for whatever reason the general populous goes absolutely bananas for it (I don't know, she's hoovering or something, but whilst wearing Fendi perhaps, I really don't know, I simply don't understand it). In their pre-production meeting with the video's director (a mutual friend of two of the band who has a fancy iPhone and 648 followers on TikTok), their influences are discussed.
          "I think we're all agreed that 'The Song' needs a video that causes a stir. I want it to have the same cultural impact as Bohemian Rhapsody by Queen" suggests the singer.
         "Combined with the cinematography as Michael Jackson's Thriller" chips in the bass player.
         "Combined with the ambitious location strategy of If I Could Turn Back Time by Cher" adds the guitarist.
         "Combined with the visual palette of W.A.P by Cardi B" confirms the drummer.
The director nods sagely as they contemplate how to incorporate all the band members' requests within a four minute visual whilst sticking to a budget of 'could you do it for about eighty quid?'
One bank holiday weekend later and the music video is shot, edited and wrapped. I'm sorry to say that words alone cannot describe the aesthetic of the piece, nor even begin to do justice to the narrative arc that viewers will witness, but needless to say that, good grief, it's quite something. And it doesn't half clock up some views…
So when do they get paid? – Approximately three months to twelve months, depending on the territory and income type.
As royalties relating to usages on YouTube flow through from multiple sources (some performance, some mechanical, some direct from Google, some via other PROs etc.), it can be as quick as three months for certain income streams to find their way to you, increasing up to twelve months for others. 
One thing to be aware of is that royalties cannot be backdated for views achieved before a Content ID claim has been made. This is why it is incredibly important to ensure all assets are delivered to Content ID before your release date.
How Publishing Income Works From YouTube.
The Artists' Own Channel
The first port of call for any artist video content is to host it on your own, branded channel. Here you can build and curate your audience to form a community and then harness them to maximise the value of your songs. 
You should treat your channel just like any other social media platform, updating and maintaining it regularly, and creating content specifically for that audience. 
Monetising your channel
One of the main attractions of building an audience on YouTube is so you can monetise and earn money from your videos and therefore music. If you have over 1,000 subscribers to your channel and have received over 4,000 hours of watch time, in the last twelve months then you will be able to add advertisements to your videos that will then generate income from YouTube which is then paid directly to you via your Google Adsense account.
Multi Channel Networks
Multi-Channel Networks (MCNs) are third-party services that affiliate with YouTube channels to host, manage and monetise digital rights.
There are a huge number of MCNs that specialise in music, but the most popular is Vevo. An American MCN, co-founded by three major record companies Universal, Sony Music and EMI.
Artists can distribute their official videos to Vevo (and possibly other MCNs) via their label, digital distributor or aggregator. This will see the creation of a dedicated Vevo artist channel on YouTube which will then be monetised under Vevo's terms of service, and royalties will be collected and paid out by Vevo to the provider of the video rather than directly to the artist on YouTube. Publishing income will be distributed via performing rights organisations depending on the territory the views take place in.
One of the main advantages to distributing your music video to an MCN like Vevo rather than your own dedicated channel is because Vevo offers a higher royalty rate than a standard YouTube account, and also offers further opportunities via their initiatives like Vevo LIFT and Vevo Presents. 
However, hosting your videos on Vevo does have some disadvantages with the lack of control you have of the channel and that you are unable to access your subscriber list.
Content ID and User Generated Content
Content ID is separate to YouTube, and in a nutshell, is the copyright database where video and music assets are registered (again separately to uploading your video to your YouTube channel) by copyright owners. YouTube then references this database in order to detect copyrighted assets, and then follow the policy set by said asset owners to either block, track or monetise the assets use across the YouTube platform.
Content ID Music Assets
Music Video – A music video asset represents audio-visual music content, generally a promotional clip of the type music labels provide. It often embeds a sound recording asset.
Sound Recording – A Sound Recording asset represents an audio recording, typically provided by a music label.
The asset has metadata like ISRC, artist and album, and a reference consisting of an audio master recording. It embeds Composition Share assets representing the musical work embodied in the recording.
YouTube uses Sound Recording assets to make audio-only Content ID claims on user-uploaded videos that include the recordings.
A Sound Recording asset doesn't have a video component of its own. However, it may be embedded in a Music Video asset or Art Track that incorporates the recording.
Composition Asset – A Composition Share asset represents a rights holder's ownership of a musical composition embodied by a sound recording. A musical composition comprises a song's underlying musical score. The copyright of a musical composition (also known as a musical 'work') is separate and distinct from the copyright of any recording of that composition.
Composition Share assets are largely provided by music publishers and copyright collection societies. YouTube shows ads on videos when all of the owners (or administrators) of a musical composition embodied in a sound recording specify that they want to monetise their shares of the composition.
When you deliver Composition Share assets to YouTube, you will be prompted to specify which of the following music publishing rights you control for the music compositions that are used in those songs: Mechanical rights, Performance rights, Synchronisation rights, Lyric rights.
Art Track – An Art Track is an automatically generated YouTube version of a track on a music album. An Art Track consists of the sound recording and the album art.
The purpose of Art Tracks is to provide a YouTube version of every track on every album. Currently, official music videos are available for recordings only when a label or artist invests (non-trivial) time and resources into producing one. Art Tracks automate the creation of versions for recordings even if they don't have a produced music video.
In order to monetise the third-party use of your music across YouTube both the composition and sound recording assets have to be delivered and matched within the Content ID platform, and both need to have the policy set to 'monetise'.
Therefore you need to ensure that your label, distributor or aggregator has delivered your sound recording, and that your publisher has delivered and matched the composition asset to it. 
If either asset does not have the policy set to 'monetise' then the policy for both assets will default to the non-monetise policy, so either track or block.
Once both assets are in place, are correctly matched and have a policy set to monetise Content ID will begin searching the entire YouTube catalogue for usages of the assets. When a match is found ads will be placed on the video, replacing any monetisation that has been put in place by the channel itself and royalties will begin to be generated. Please note this does not apply to MCNs which are monetised directly and are exempt from Content ID claims.
Royalties are then split depending on a number of factors, for example,  the number of songs featured in the video and the usage length. The royalties assigned to each song are split 50/50 between the master and composition owners. 
Master royalties will be paid out to the provider of the master recording asset (usually the label, distributor or aggregator.)
Publishing royalties will be paid out either directly to the publisher who provided the composition asset, or via collection societies depending on the usage territory and the licensing agreements the asset owner has in place.
Currently, here at Sentric, we collect the publishing income from YouTube like so…
Performance Royalties

– from the local PRO in the territory where the views happened (e.g. PRS for UK or BMI in the USA etc.)

Mechanical Royalties (US)

– direct from Google/YouTube

Mechanical Royalties (ex-US)

– Via AMRA
A bit later on in Pure-Horse's journey we cover the wonderful world of digital royalties, so keep an eye out for that!
Content ID Allowlist
For a number of reasons there may come a time when you don't want Content ID to monetise your music on a particular channel. When this happens you can request that your Content ID provider add the channel in question to their 'Allowlist', this will mean Content ID will ignore this channel when looking for usages of your music and will not apply any policies to the videos featured, meaning the channel itself can continue to manage adverts on it's own content directly.
Next: Month 4 – The Song Is Playlisted On Spotify & Hits A Million Streams.