Adding value to our artists music.
Take a look at some of the recent opportunities we've landed for our artists.
Some of the brands we work with...






Sentric Opportunity Case Studies
.
Latest Sync
Apple iPhone 12 TV advert
The Sentric Music sync team licensed emerging DIY-pop artist Suzi Wu for Apple's iPhone 12 global TV advert. The commercial was first revealed at the Apple iPhone Live Keynote speech, which had 22 million live viewers worldwide.
The sync team identified Suzi Wu's track as a compelling choice for Apple, marketing the track for it's dynamic production, Gen-Z artist appeal and relevant lyrical content.
Licensing a developing artist like Suzi Wu to a TV campaign of this size has been transformational for the writer's career. The sync deal exposed Wu's music considerably to a global fan base, allowing Wu to focus full-time on her musical output during the height of a global pandemic and provided a bonus income to help her proceeding releases flourish.
Apple's iPhone 12 was a landmark deal for the sync division of Sentric Music and we were very happy with the final outcome and the long-term benefits for Suzi Wu as a writer not only from a the affiliation to a globally renowned brand but also the increased notoriety that comes with being associated with a multi-territory license.
Sentric have consistently delivered exciting new bands, their passion and enthusiasm for new music is great and it helps that their registrations are always on point!
Andrea Madden - Made In Chelsea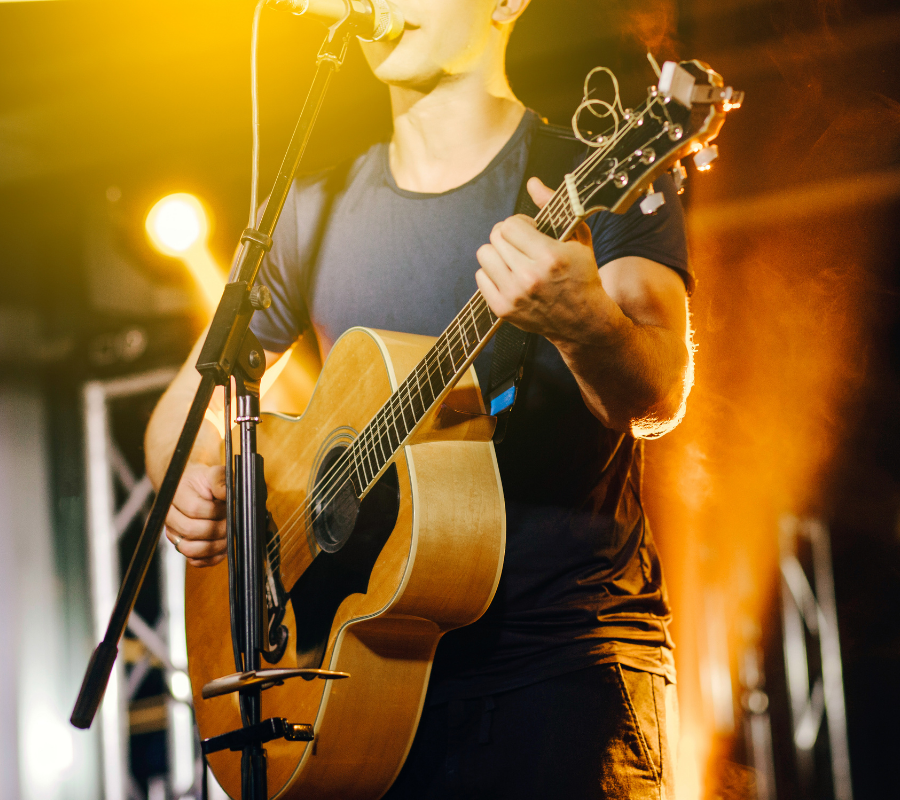 Funding
Academy Fund
What we did
To support the next generation of music makers, we launched the Sentric Academy Fund. An opportunity for Sentric artists to receive an award of up to £1000 towards any area of their musical work, ultimately taking their career to the next step.
We are proud to have already awarded over 35 diversely talented artists the funding. Past recipients have used the fund to go towards various musical projects including: creating merchandise, recording an EP, filming a live session, marketing, pressing vinyl and much more.
We aim to give our artists as many opportunities as possible, therefore to apply for the funding is a simple process. By keeping their accounts up to date, Sentric users can fill in the application form located in the opportunities section of their account and click send.
I love, love, love that Sentric offer and consistently land mainstream syncs for up and coming artists. They are forward thinking and pragmatic when it comes to progressive, unprecedented licensing agreements. I don't see another business out there that goes to the lengths they do to actually generate real income and real profile for new bands
Jim Brackpool - BT Sport
Broadcast
Co-op Track Of The Week
What we did
For all in-store playlisting opportunities, we work with Rhiza Music on behalf of Mood Media, one of the biggest in-store music providers in the world. As well as placing our artists music in some of the biggest high street chains, they also curate Co-op Radio for Co-op Food, who have over 4,000 shops in the UK.
Mauwe are an Alt Pop duo from Bristol who signed up with Sentric in 2017. They were yet to release any material but the creative team at Sentric worked closely with them to ensure the best possible exposure for their tracks. Mauwe own their own masters which meant Sentric could control their neighbouring rights on their behalf and put them forward for this opportunity.
Sentric sent their tracks to Mood Media, who loved the duo and placed them in Topshop, Topman, Costa and many more. When we sent their new single 'Walls', Mood Media decided to submit it for Co-op Radio. Co-op liked the track so much that they made it their 'Track Of The Week', meaning the track will be in frequent circulation across all stores.
Just some of the places your music will be heard via broadcast opportunities


Join Sentric Music
Take control of your publishing royalties and join the community of Sentric artists today.